Samaneris Kathrin Vimalañāṇī, Kosalla Vipassini, and Pārāyanā Sirī will be ordained as Bhikkhunis tomorrow, 17th of March 2018, at Dharma Vijaya Buddhist Vihara in California.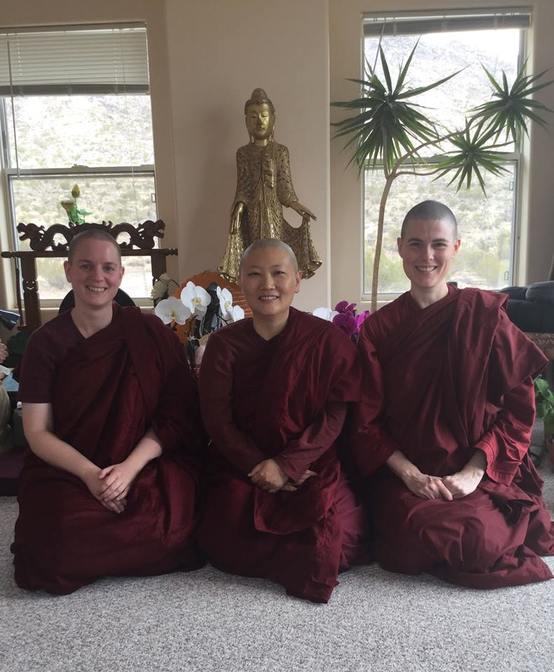 Their preceptor is Ayya Gunasari, one of the world's very few Burmese Bhikkhunis, and the monks from Dharma Vijaya Buddhist Vihara kindly support the ordination from the Bhikkhus' side.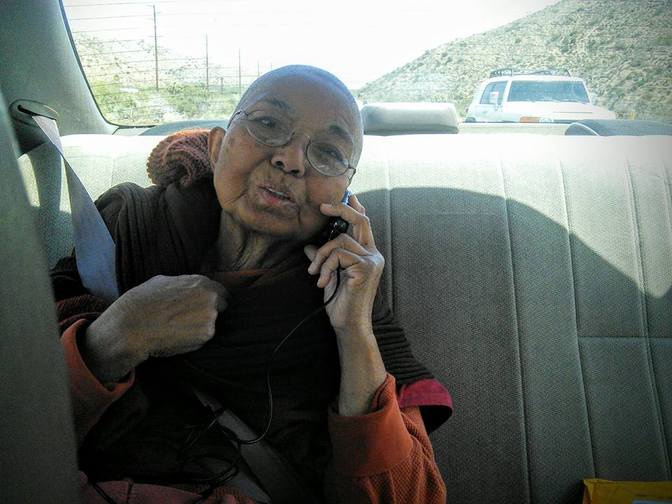 We are sending greetings and congratulations and many good wishes from afar!
Ayya Kathrin Vimalañāṇī will later reside in Tilorien Monastery.